Welcome to BowenHealth
---
Welkom bij BowenHealth
Klik op de Nederlandse vlag in linker bovenhoek voor de Nederlandse taal


This Internet site provides information about BowenHealth, Bowen Therapy, the Body Detox Machine and Sports Massage. To get in touch with BowenHealth is possible through "Contact BowenHealth" in the navigation menu.

BowenHealth operates from Naarden and has clinical experience with the Bowen Therapy since 1999. Within the practice the certified modalities Bowen Therapist (Master Level), Bowen Instructor and Sports Massage Therapist are available. BowenHealth is accredited member of:



"The Bowen Therapy Academy of Australia" & "The Bowen Association U.K."
"NGS (member European Association of Sports Masseurs)"

The entire contents of this website is copyright protected and may not be used for any purpose without explicit written consent
İBowenHealth 2011
---
Over the past few months the therapists of BowenHealth have been asked to work with the Scottish Rocks Pro Basketball team, in the run up to culmination of the BBL (British Basketball League) season, which saw Scotland's only professional basketball team finish second in the league. The team includes some of the UK's top players, including a number who will be representing the UK in the Olympics.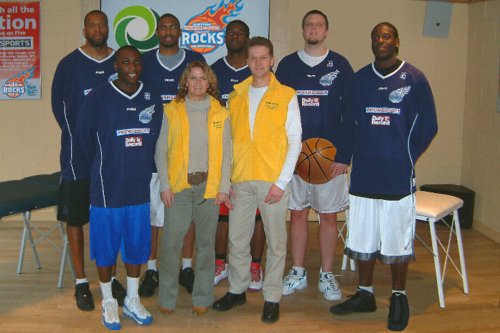 The Scottish Rocks Pro Basketball team having Bowen treatment


Steve Swanson the Head coach of the Glasgow based team says "The players have had treatments and are enthusiastic about the different approach to body alignment and how Bowen can prevent sports injuries as well as deal with long standing problems. This is an excellent way of keeping players fit throughout are long and gruelling season."

It is not just basketball players who have been beating a path to BowenHealth's door. Two of Scotlands best known golfers are also receiving treatment. Volvo PGA winner Andrew Oldcorn and up and coming pro David Drysdale are both using Bowen to improve their game. Andy is particularly keen on Bowen "I am on the road throughout the season, and as you get older you pick up little injuries which effect the way you play. Bowen looks like it is going to become a regular part of my preparation for tournaments."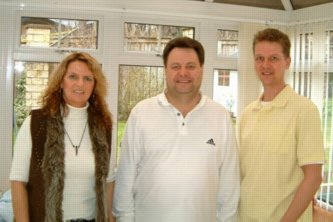 Golf Pro and Volvo PGA winner Andrew Oldcorn having Bowen treatment